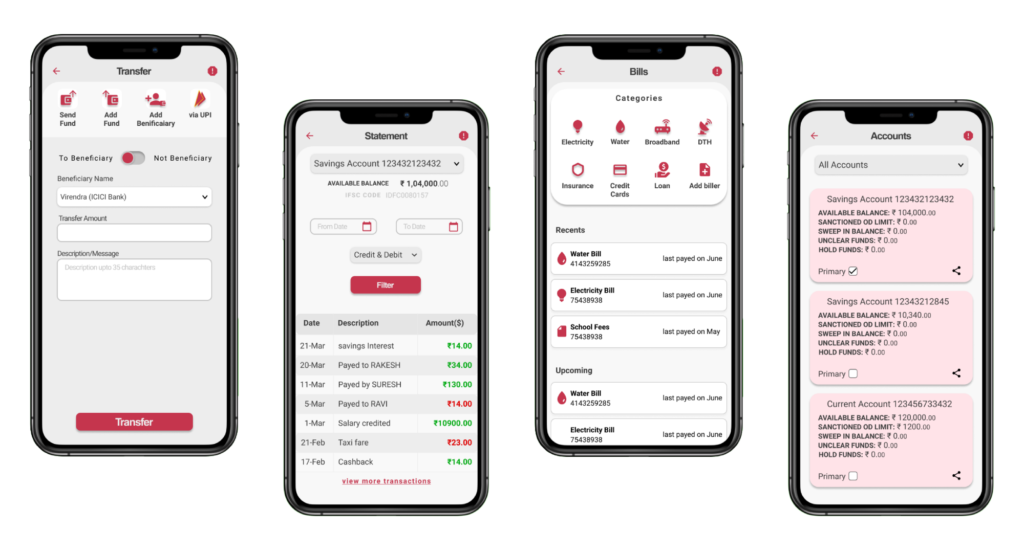 The ease and convenience of everyday banking that mobile phones and applications provide have changed our lives considerably. The Internet has gained much credibility, and more and more people find it comfortable to move their money around without having to use physical cheques or cash anymore.
Most people are banking online today, and the number of people using the online banking services is increasing. This shows that the convenience of using a mobile bankingapp and the quickness of completing transactions online is attracting people. When you can pay bills, do shopping and transfer funds using a banking app online, how about opening a savings account? You can do it online instantly without visiting a bank.
With the IDFC FIRST Bank mobile banking app, you can open a savings account online instantly.It allows you to open any savings products like a corporate salary account, senior citizen savings account, minor savings or NRI savings account in minutes through easy steps. Before you start the process, you need the scanned copies of your PAN Card and Aadhaar Card ready.
Step 1: If you are yet to download IDFC FIRST Bank mobile banking app, you can do it by visiting the official website of your bank or from the Google's Play Store or Apple's App Store on your mobile. Once done, you can create a 'Username' by providing the customer ID, which you can find it in the welcome kit, and account number. After that, create a 'Password'. Now you can log into your bank's app using the 'Username' and 'Password'.
Step 2: On loggingin, you will have to provide your full name, email address and mobile number.
Step 3: The next step to open a zero balance savings account is to enter your Permanent Account Number (PAN) and Aadhaar Card or Voter's ID details and upload the scanned copies of these documents for verification. To authenticate the documents, you will have to verify the one-time password (OTP) that you will receive on your registered mobile number.
Step 4: After that, you will have to fill out some personal details such as your full name, age, permanent address, occupational status, annual income and any other related information necessary to open an instant savings account. You can complete this process by clicking the 'Submit' button.
Step 5: Your application and supporting documents for an instant savings bank account online is processed by the bank, and you may be called for KYC verification through a video call. You will have to keep the original Aadhaar Card or Voter's ID and PAN Card ready to confirm the details provided online. After the verification, your savings account is set up and you will receive an email or SMS giving the details such as the SB Account Number, Customer ID and IFSC Code.
Step 6: You are required to deposit a minimum amount of money in your bank account. Meanwhile, you also have to confirm the name that you want to give on the debit card.
Your instant savings account gets activated within a few hours, for the bank will take some time to run backend verification. You can start using your account immediately after activation by receiving or transferring funds, making bill payments and recharging your mobile or DTH.
With the IDFC FIRST Bank's bestmobile banking app, you can not only open an instant savings account but also transfer money, pay credit card and utility bills, do shopping and open fixed and recurring deposit accounts.Other than providing these amazing services, the banking app also protects your highly sensitive personal details through encryption.