As we already know the importance of backlinks for your Digitalmarketing agency, they play a crucial role in gaining positions in Google search engines. We will show you some of the tools to analyze the backlinks of your website that you can use.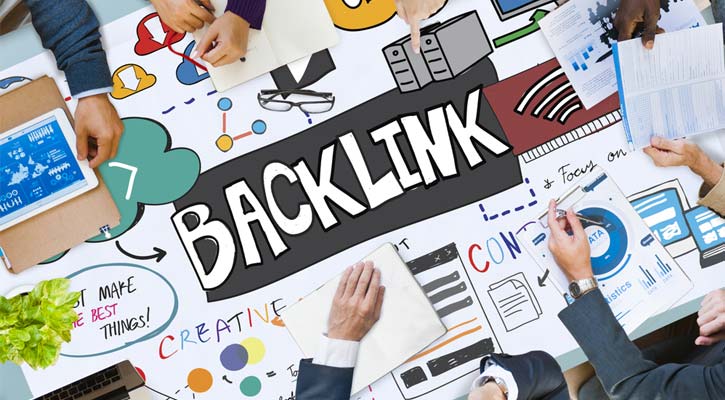 Pay attention to what we are going to comment on them to show you what each one is about:
1. Ahrefs Site Explorer
This tool is paid with a monthly fee. They also have very competitive plans according to your needs.
In return, it offers you perfect services to investigate your competition.
You can use it to analyze the profiles of the incoming links to your website or search for toxic links to your website. Imagine, with your website's domain, you can obtain all the possible information about your business.
Well, this tool gives you all this:
Number of links pointing to your website
Types of links
Number of unique referring domains
Most used anchor text
Domains that redirect the largest number of links to your website
Outbound links
Missing links
2. CognitiveSEO
This tool allows you to investigate your link profile quickly and easily. Although it is an expensive paid application ($ 129 / month), its price is worth it.
It creates very easy to interpret reports and analyze the incoming links and management. It will also perform your rankings by daily monitoring.
Link position
Link context
AC ranking majestic
Inbound links
This tool is very intuitive. It will show (you in a report) everything you need to know at a glance, i.e., if your backlink strategy is going correctly.
3. Google Search Console
Google Search Console is the most effective tool available today to analyze our links. Plus, it's free.
It lets us download the links from our website in CSV by date. This will help us add them to the other tools mentioned above and see which are toxic links.
But not only does it let us know the links on our website, but it is one of the most useful SEO tools we have (for free, of course). If you want to know how to fix technical SEO errors on your website, the Google Search Console will help you.
4. Link Research tools
This paid tool is beneficial to analyze the incoming links to our website.
You can know the source and identify the type of incoming links to your website: be follow, no follow. In addition, it also gives you the quality link juice of a website.
What is link juice? Basically, it is the authority of the web that links you and transmits you. Google positions the websites according to the level of authority and relevance it has, and this is achieved through the links that we have. And this is what we call Link Juice.
5. Majestic Site Explorer
This application has a free part and a premium part, which you will need if you want a deeper analysis of your website.
The part that you will like the most about this tool is the Bulk Backlink Checker and very famous among the SEO Community. Here you can analyze your profile in comparison with those of your competition. That is, it will take you out:
The links to your entire website.
Most used anchor text
301 redirects
Eliminate toxic link networks
Identify the weakest backlinks or a very useful way to know your strengths.
6. Monitorbacklinks
This application (also paid) helps us quickly and visually analyze the links on our website.
It monitors in real-time, which can be very useful for SEO Expert. If a website of our competition loses a link, or we win one ourselves, it will notify us via email.
If this is what you need, Monitor Backlinks is yours.
7. Openlinkprofiler
This tool is completely free. What does it bring to us?
It turns out that this tool filters the backlinks we have and classifies them by quality and by tones to detect them at a glance.
So, we can stay only with those who really help our strategy.
8. Moz link explorer
This tool, like Majestic, has a free part and a premium part.
Moz is a very useful tool that analyzes your website and advises you on how to improve it to achieve better results.
Among its many functions, we have Link explorer; it will help us make an SEO benchmark with respect to our competitio.
What is that? Benchmarketing is mainly to analyze the competition to improve our strategy as a Dubai SEO company and differentiate ourselves in the sector.
Eye! Copying your competition is not benchmarking; the objective of this is to learn to take advantage of ourselves and take advantage of our competitive advantage.
But we will talk about it later, in which we can go much deeper.
9. Semrush
For every marketer, Semrush is THE tool for excellence. Analyze your website, that of your competition, that of your customers. What more could you ask for?
It turns out that in addition to helping you know the websites that most link to your website, it also enables you to know keywords that you could be waiting for in your SEO strategy. That is to say:
Keywords that bring traffic from Google search results.
Keywords that are well-positioned, those that are losing positions, or those that are gaining positions.
And our favorite option, it gives you suggestions for longtail keywords and adapts to the search intent of your users.
10. Webmeup
This SEO tool is very interesting. It allows you to evaluate the profile of the links on your website and thus know which of these links puts your SEO positioning at risk.
As you can see, you have endless tools to analyze the backlinks of your website and thus improve your SEO positioning offline. Do you know any more that we should add?