Purchasing airline tickets is both exciting and nerve-wracking. You're dreaming of your vacation while you're worried about – have I selected the right dates? Am I paying too much? Check out the five factors to keep in mind while booking airline tickets.
You have finalised your travel plans, and you're so excited. You can't wait to start your booking process – flights, hotels, car rentals, activities and much more. But wait, before you rush and book the first flight deal you come across, there are several factors to consider.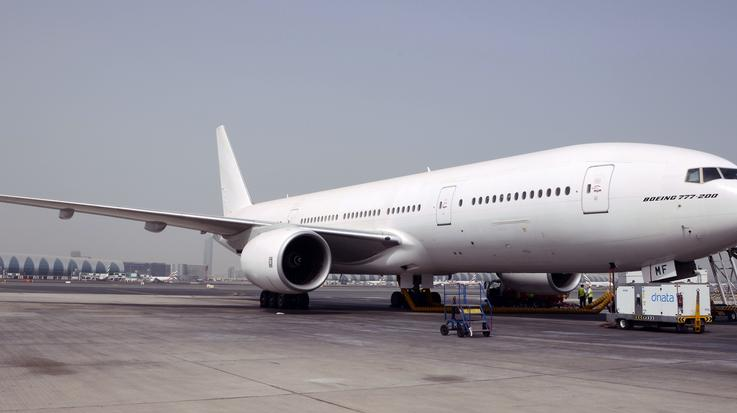 Use Google Flights or Sky scanner to Track Flight Ticket Costs
Both these apps are an excellent way to help you land the best deal on your flight tickets. Sky scanner and Google Flights give you a list of all the possible flight combinations to get you from Point A to Point B. Additionally; you can set up price alerts for specific routes/flights that you're interested in. The apps give you a reminder email alerting you when the prices for your preferred routes drop so that you can go ahead and make the booking.
Handy Tip: Start monitoring flight prices as early as you can. This way, you get an idea of the average price and can quickly lock in a deal when prices fall.
Check if you can Redeem or Earn Air Miles
Now that you've zeroed in on your preferred flight and locked in the price, the next step is to go ahead and make the booking. You can book either directly with your preferred airline or use an online travel app. Before you pay for the ticket using your credit/debit card, check if you have any airline miles in your frequent flier accounts that you can use to pay for full/part of the ticket.
Even if you don't have any airline miles that you can redeem, make sure to mention your frequent flier membership number while booking a ticket. This helps you earn reward miles on your upcoming journey, which can be redeemed later on.
Most travellers assume that a particular flight gives them only reward miles belonging to the airline. This isn't the case. In fact, with some programs, you don't have to fly with their alliance partners as well. For instance, the JetPrivelege program allows you to earn and redeem air miles across airlines and destinations worldwide.
Handy Tip: Look for programs that allow you to earn air miles beyond the alliance group as well.
Pre-Book the Extra Amenities that you Need
Different airlines have varying policies regarding checked-in baggage allowance, the number and size of carry-on bags, seat selection and more. Make sure to go through the rules before you make the flight booking.
Handy Tip: Paying for the amenities while booking is cheaper than paying for it at the airport.
Check if there are any Transit Requirements
If you're taking anything other than a direct flight, you have to check out the transit requirements. Most airlines check-in your baggage from your origin to destination. If this is the case, you can remain airside and do not require to clear immigration at the transit airport. On the other hand, if your airline does not offer this facility, you would be required to clear immigration, collect your bags and check-in again at your transit airport. You may or may not need a transit visa.
Handy Tip: Before you book flights, ring up your airline and get the latest transit information. Also, check whether your bags will be tagged to your destination. Take note of the transit time. See if it is comfortable and allows for unexpected delays.
Double Check Passenger Information
Make sure to ensure that the passenger names are similar to what's given in the passport. Don't book tickets in a hurry, as you're likely to make mistakes.
Handy Tip: Have your passports in hand so that you can enter passenger information correctly.
On a closing note – Try to book your flight tickets around 3 – 4-months before your vacation. This is the best time to score good deals and discounts. As you get closer to your flying date, tickets start getting expensive. Make sure to remember these five factors and score a great deal.